The production base for SCREEN SPE Quartz since our establishment, our Koriyama factory is advancing the production of processing baths (quartz tanks) used in semiconductor wafer cleaning equipment. The level of cleanliness inside the factory is maintained at an extremely high level and a functional system of production has been constructed, with workrooms from cutting to packing and shipping connected in the most efficient manner.
Receive quartz ingots, pipe & rods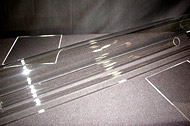 Depending upon the user's needs, either natural or synthetic quartz is selected as the base material for each quartz tank.

Cutting Process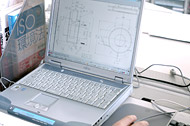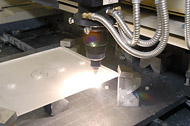 Cutting is carried out according to drawings using a high-performance laser device that demonstrates an accuracy of 1/100 mm.


Welding Process


Welding is performed during the formation of quartz tanks while proprietarily developed tools ensure correct dimensions.


Annealing Process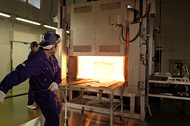 Any distortion generated through the heat of welding is corrected in the annealing furnace. Annealing is usually performed about 15 times during the formation of a single quartz tank.

DI Water Cleaning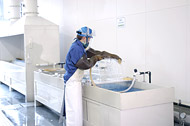 In order to guarantee high quality, deionized water is used for cleaning and a hydraulic pressure check of the pipes is executed at the same time. The customer is naturally notified of the inspection results and the tank is only advanced to the next process after their acknowledgment is obtained.

Measurement & Inspection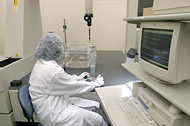 Along with measuring the accuracy of dimensions with a 3D metrology system in a class 10000 clean room, visual inspection for annealing irregularities and foreign matter contamination, etc., is performed in a darkroom. If an abnormality is ever found, correction is performed immediately.